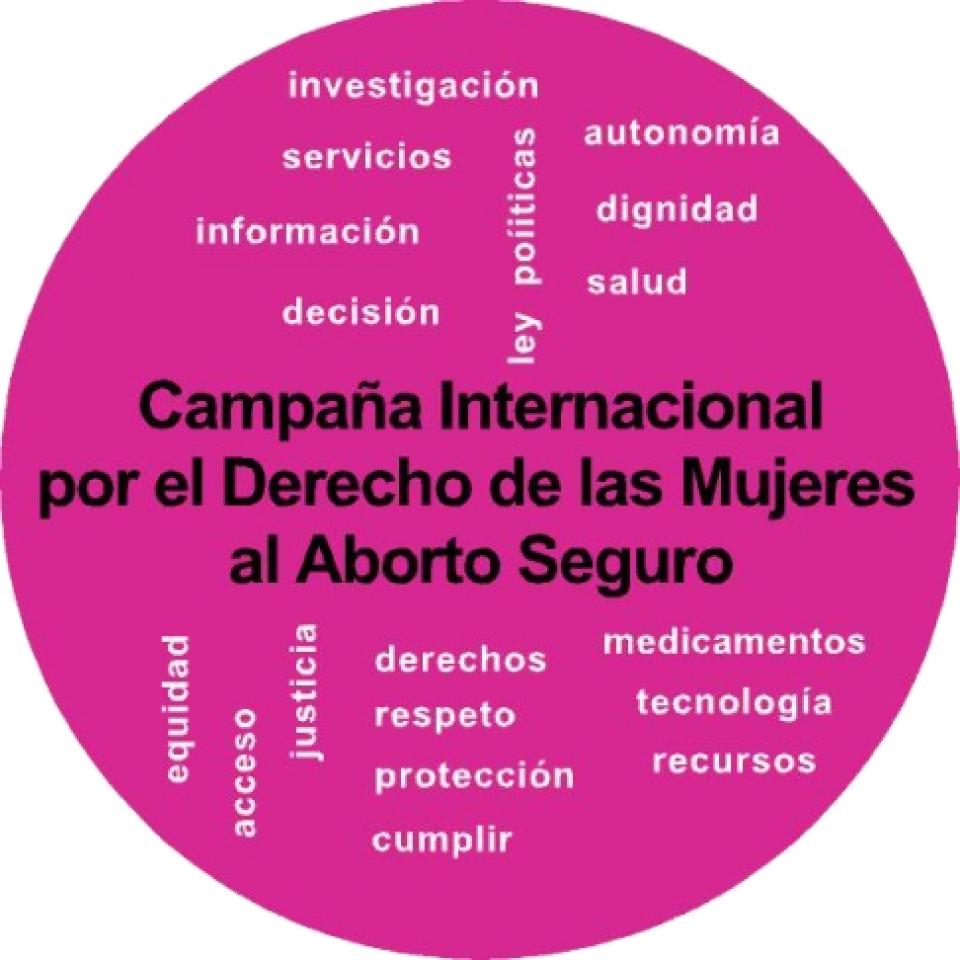 On September 21 the website of the Health Network of Latin American and Caribbean Women (RSMLAC: Red de Salud de las Mujeres Latinoamericanas y del Caribe) was attacked and taken down. This attack occurred immediately after the launch of several activities tied to #28SAbortoLegal, the September 28th social media campaign to legalise abortion, and the dissemination on September 19th and 20th of a photo album and some posters. These initiatives were the contribution of the Health Network to the Global Day of Action for Access to Legal, Safe, and Free Abortion (September 28) (1) and the September 28th campaign, a Day of Action for the Decriminalization of Abortion in Latin America and the Caribbean. (2)
In this special issue, working with our partner Florencia Flores Iborra, we interview various actors, authoritative voices who help us think about the current dimensions of internet violence targeting women human rights defenders. In this first installment and as a special interview for GenderIT.org, Vanessa Coria Castilla, Director of Programs and Advocacy for the Women's Global Network for Reproductive Rights (WGNRR), shared her thoughts on the persecution faced by women's organizations globally, and particularly in Latin America. Coria Castilla also emphasized the importance of raising the visibility of these attacks, and making clear the challenges faced when including these issues in the agendas of the organizations who work to defend the rights of women.
Florencia Flores Iborra: As a member organization of the International Coalition, and following the hacking of the website of the Health Network, what is your take on the digital harassment of organizations that promote the protection of the sexual and reproductive rights of women?
Vanessa Coria Castilla: While the attack is not surprising, it does make clear the need for a debate on how we work on these issues. After the attack on the official RSMLAC website, one of the strategies we adopted to support the Health Network was the decision to denounce the problem on a global scale.
We understand that it has become imperative to publicize the attacks we suffer daily on the web. As such, the Women Human Rights Defenders International Coalition (3) (WHRD IC), issued a statement strongly condemning the systematic digital harassment that our sisters of the RSMLAC have faced.
FFI: This hacking does not appear to be either an isolated or random case. There is a clear intention to silence women. What are some possible ways to prevent these attacks?
VCC: We know that the attacks occurred in the context of the launch of the work that RSMLAC has been developing in support of two key campaigns for the promotion of the sexual and reproductive rights of women: May 28, International Day of Action for Women's Health, and September 28, International Day of Action for the Decriminalization of Abortion.
The ways in which the attacks were carried out are not random. Clearly they are directed attacks, that paint a profile of a determined organization. The harassment is becoming more sophisticated. It is important to say that the attacks faced by those of us who promote the sexual and reproductive rights of women are not only on the web, there are also cases of colleagues who have been attacked in person.
We have detected that attacks mostly come from conservative groups, fundamentalists who seek to silence the voices of human rights defenders in order to neutralize us, and tend to occur on days that are especially important to the feminist movement, days on which our internet reach is massive.
For example, for the September 28th campaign this year in Latin America, in the nineteen Spanish-speaking countries, we carried out actions to promote the international day of action for access to safe and legal abortion and our tweetreach on Twitter was 2,500,000 followers. Likewise for the tweets published in English we reached 1,000,000 followers.
This shows us that silencing us is a strategy used by those opposed to these issues. It is important to understand that these sorts of attacks violate our rights as human rights defenders. Unfortunately these behaviors are increasing. It is up to us to speak out, condemn them, and fight back.
Many times social networking and online technology platforms are the only tools available to regional and international networks made up of organizations that work on rights issues. Opening more spaces for communication and action is essential for the dissemination of campaigns, materials, and other content. We cannot let them overcome us. The exercise of this type of violence makes it clear that we need to keep strengthening our internet security. Working as a network is going to ensure stronger advocacy, and we will be able to reach spaces with greater legitimacy. This time it was the turn of our colleagues from the Health Network, but no one can guarantee that such attacks will not happen again. On the contrary, our experience shows us that hackers have us in their sights.
That is why, as WGNRR, one of the strategies that we took on as a group was to highlight and promote how the members of the organizations that work on sexual and reproductive rights are human rights defenders.
Presenting this concern to the International Coalition was a very important achievement. Having a statement issued by all the member organizations of the coalition has had a very significant impact for us as a network. Having the support of the member organizations has been of great help in deepening the analysis of the security of defenders of sexual and reproductive rights.
The endorsement of a group of this size also puts the issue on the table and opens a public debate on the digital harassment and assault that women defenders of these issues face.
FFI: What are the challenges that you face as a group as you take on this struggle?
VCC: We face the challenge of opening space with human rights advocacy organizations. We want them to know our demands and echo our concerns, and for these to be discussed in arenas such as the Human Rights Council of the United Nations or the Inter-American System.
With the support of member organizations of the Coalition we can position this joint statement before these international agencies in order to generate standards around the digital assault and harassment that defenders face.

It is a priority for us to associate the experiences of defenders of sexual and reproductive rights with the online violence that women are again and again victims of, and that we are sadly beginning to naturalize.
Paradoxically, it gives us the opportunity to promote reflection on these issues in organizations that have not traditionally worked with defenders of sexual and reproductive rights, nor on the rights that we defend, like the right to choose, the right to access to safe and legal abortion, or the right to access to contraceptives, with a feminist and human rights approach.
It is important to be able to discuss these issues in these arenas. That organizations like Amnesty International, Front Line Defenders and other human rights organizations are beginning to have this perspective and include it in their agendas is undoubtedly a breakthrough that is worth highlighting and for which we are very grateful.
The question we need to address now is how can we handle digital attacks from non-state actors by influencing policies regarding access to these means of communication, and the protection of their use by human rights defenders.
Digital safety is now a priority for us, and forces us to rethink our strategies for action and the scope of our advocacy. The hacking of the Health Network website forces us to modify our priorities. It was very recent, but once again, it creates a need for action. We are doing training soon, and some aspects we need to prioritize are:
• Building safer communication platforms.

• Having tools to know how to respond to online attacks.

• Developing appropriate messages to neutralize attacks.

• Generating warning systems to identify the level of risk and identify users who are violent online, or the origin of the attacks.

• Documenting the types of violations and creating a log of attacks.

• Creating more visibility and wider dissemination.

• Developing proposals that offer solutions.
It is important to understand that sexual rights and reproductive rights are human rights, and that those of us who promote and defend them are also human rights defenders. This understanding paves the way for us. We have come a long way, but we still need to fight for our rights. One thing is certain, they censor us, and that is a sign that we are opening spaces.
(1) See www.september28.org, day of action led by the Women's Global Network for Reproductive Rights (WGNRR), a member of the Women Human Rights Defenders International Coalition, in collaboration with other regional and global organizations.

(2) More information at: www.28deseptiembre.org

(3) Women Human Rights Defenders International Coalition is a resource and advocacy network for the protection and support of women human rights defenders worldwide. Created out of the international campaign for women human rights defenders launched in 2005, the Coalition argues that both gender and the nature of the work of those who defend women's human rights has made them a clear target for attacks, which require "gender-sensitive mechanisms to ensure their protection and support", as they put it.