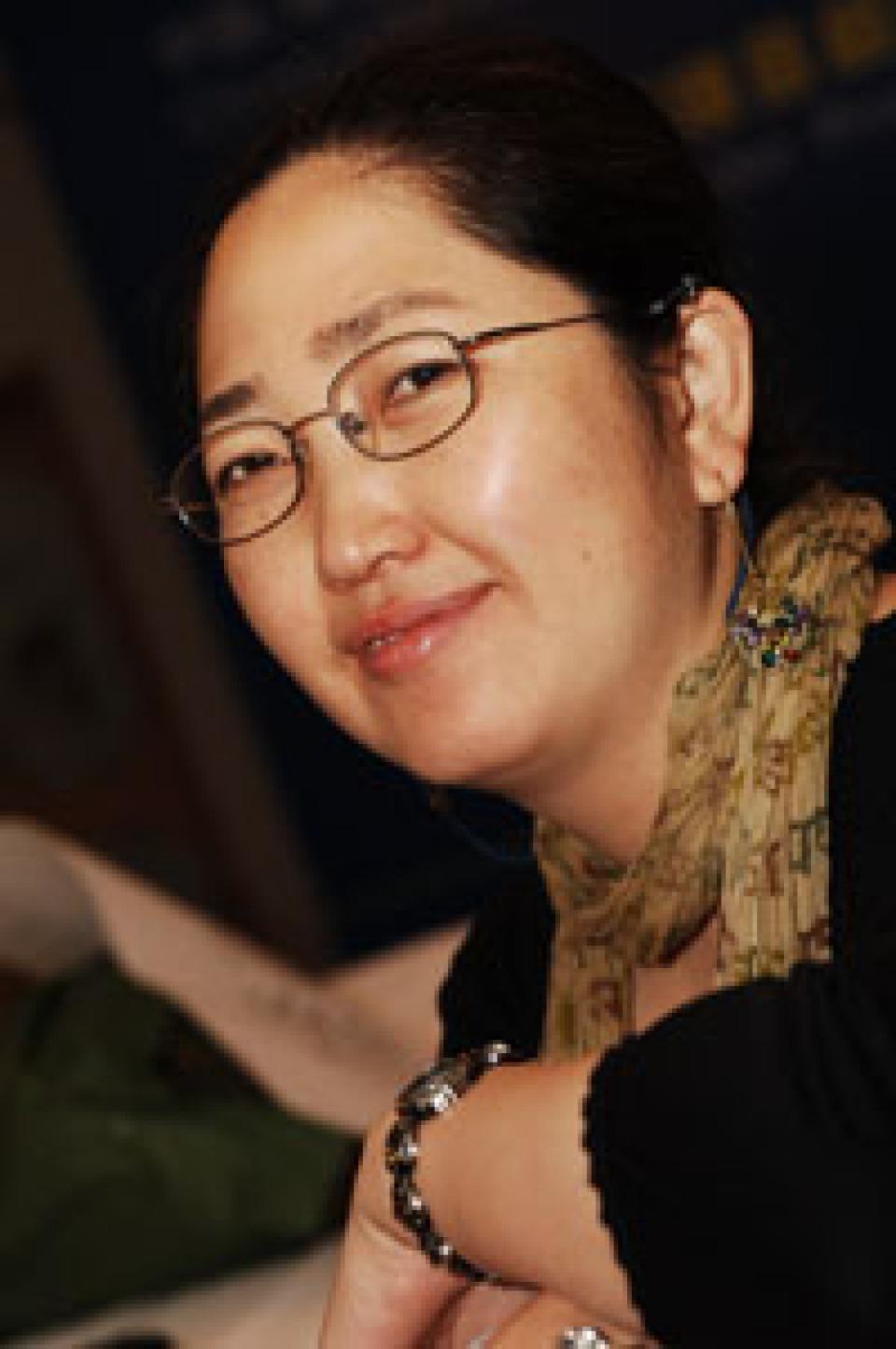 "Don't upload your photographs or videos on the pages of social networks, like Facebook or MySpace, nor personal information like email account or telephone numbers." IT techies advise.
"I have changed my gender from female to male on skype to avoid some annoying and harassing calls and chats sometimes even popping up in the middle of night or while I am working online." a young woman shared.
"Do women need to hide their gender identities online to protect themselves and feel secure in order to use the new ICTs to express their opinions?" a woman activist asked.
These are among many questions and concerns raised by participants who attended the APC WNSP workshop on issue of Electronic Violence against Women (EVAW) last April in Manila Philippines, one of the initiatives of the APC WNSP's MDG3 project Take Back the Tech! to eliminate violence against women taking place in 12 countries. The intersection between violence against women and privacy rights is at the core of this discussion.
Worth noting is the rapid evolution of media in the past two decades, especially with the development of new information, communication technologies (ICTs). This development has lead to tremendous changes in people's lives and the ways of people communicate with each other, as well as in the ways of organizing and mobilizing in women's and other social movements.

New ICTs catalyze and strengthen online based civil journalism and independent and community media. The use of online tools such as blogs, podcasts, social networking websites such as twitter, and facebook, as well as the continued recognition of the potential of traditional communication tools such as community radio and TV, have increased spaces for transparency and democracy leading to progressive transformation in many societies.
As the Congolese women activists point out in the article "Two sides of the same ICT coin: Breaking the silence on violence against women/breaking privacy laws", along side these positive changes is also the glaring reality of the continued abuse of women's human rights and the perpetuation of gender based discrimination and violence through the use of the very same ICTs. Moreover, the rapid pace at which new ICTs develop continues to divide societies into the information rich and information poor creating a digital divide that cuts across class, nations, age, race and gender.
The article "Privacy and Domestic Violence online and off" depicts that in South Africa, ICTs are implicated as both a tool to address violence and a tool for perpetrating violence. That is why initiatives like the "Take Back the Tech!campaign" (on the strategic use of ICT to end violence against women) and "MXit" (a counseling space on a popular cell phone chat service for children) are so important. They amplify the voices of women and children and create more positive cyber space for them.
After all, we can not change the landscape of cyber space unless we create changes in the reality of people's mindsets and behaviors offline. When we condemn the dissemination and duplication of pornography via cellphone and internet, we need to inquire: how these images and messages being produced in the first place? is there any violence involved? In what situation was it that women "consented" to being videoed or photographed?
This set of articles also scrutinizes ICT related policies and legislation in different countries. For example, in Argentina the measures are currently aimed at regulating images in the traditional media such as television, radio, and audiovisual productions, but do not specifically refer to digital communications where violence can acquire new forms.
Although feminists argue that the state should be accountable for eliminating all forms of the violence against women, regardless of whether it occurs in public or private, in reality and in virtual space, very few feminists are in favor of the state controlling what information can be accessed. Many country cases have shown that regulating and surveillance of ICTs is not a solution. It does not help to protect privacy or raise public awareness to stop the violence against women offline nor online. Instead, it serves the agenda of conservatism and censorship and denies the necessity of addressing the underlying issues.
ICTs are recognized as powerful tools. Yes, they can be the empowering tools for women, BUT only when they are in the hands of women for their own rights and benefits. To claim the communication rights and make these tools work for women's empowerment and social justice, "take back the tech" is the first step of this long journey, yet an extremely important and necessary step.
Cai Yiping currently serves as the Executive Director of Isis International, a non-governmental organization based in Philippines working through media and information and communications technologies (ICTs) towards achieving women's human rights and facilitating networking and information sharing of women's movements in the global South. Prior to joining Isis, Cai was Associate Professor at the Women's Studies Institute of China, and served as the Deputy Director of International News Department, China Women's News, Beijing. She is also the author of numerous publications, including "Find Women's Stories"and "International Conventions and Protection of Women's Human Rights in China: A Case Study on CEDAW"

She has been actively involving in the media advocacy for women's rights in China and internationally, especially on the issues of violence against women and gender and media. She was a national coordinator in China for Global Media Monitoring Project (2000 and 2005), a initiative by World Association for Christian Communication (WACC) and a regional coordinator for Asia for International Women's Media Foundation (IWMF) project "Global Report on Women in the News Media".