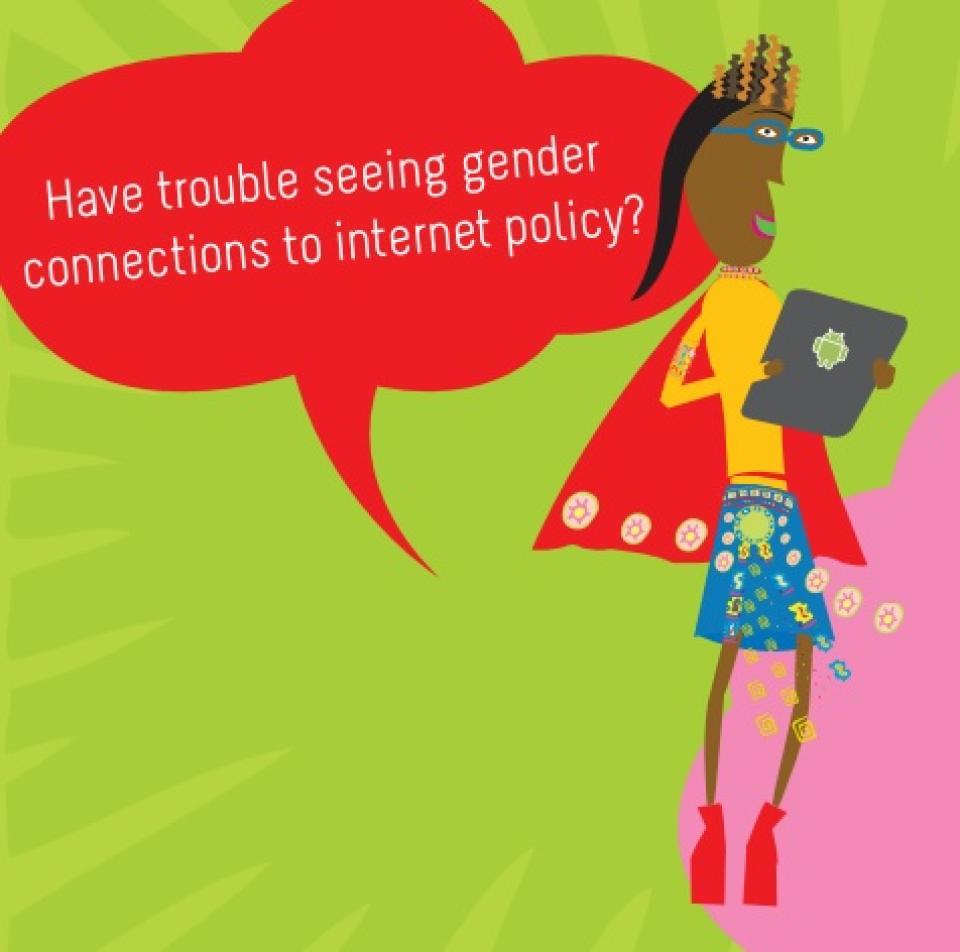 APC developed a gender report card to monitor and assess the level of gender parity and inclusion at its workshop sessions. The IGF Gender Report Card is an initiative to measure the level of progress on the inclusion of gender equality and the promotion women's empowerment in this important internet governance policy dialogue process. It is developed in recognition of the commitment as outlined under Article 12 of the WSIS Declaration of Principles, which states:
"We affirm that development of ICTs provides enormous opportunities for women, who should be an integral part of, and key actors, in the Information Society. We are committed to ensuring that the Information Society enables women's empowerment and their full participation on the basis on equality in all spheres of society and in all decision-making processes. To this end, we should mainstream a gender equality perspective and use ICTs as a tool to that end."
The Gender Report Card basically looks at:
1. Number of men and women speakers at the session, and what stakeholder groups they represent.

2. Countries of origin of the speakers.

3. Number of women participants presents at the sessions.

4. To what extent does sessions discuss gender equality and/or women's empowerment.

5. If the session discusses issues affecting gender equality and women's empowerment.

6. Comments or recommendations on how to improve the inclusion of issues related to gender equality and the participation of women at the IGF in the future.
The preliminary results of the 2012 Gender Report Card are now available. Did you know that gender was most likely to be mentioned in those workshops in which women were most likely to participate? This is the revealing kind of information that the Gender Report Card can supply.
So, are you at the IGF? Take this on! Invite others to take part in monitoring. You can complete it online: https://www.apc.org/limesurvey/index.php?sid=51756&lang=en
.