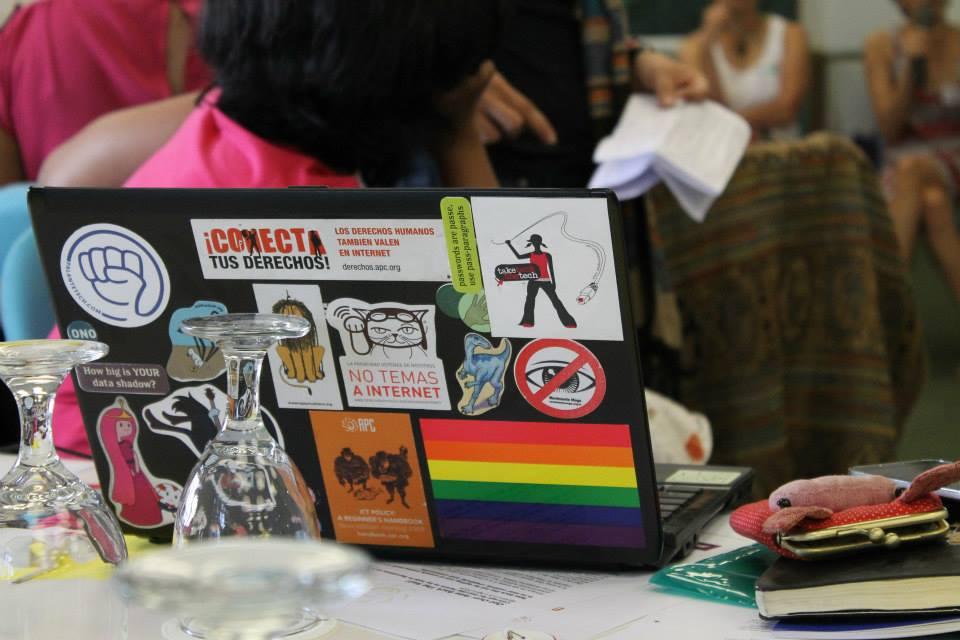 All sorts of members of the internet community are gearing up for the 2014 Internet Governance Forum (IGF) taking place in Istanbul this coming September 2-5. The IGF is a UN consultative forum where stakeholders from governments, private sector, technical community, and civil society get together to debate and discuss formal and informal agreements about how we govern the internet. There are hundreds of workshops and meetings and side events (full schedule here) and even an entirely parallel Internet Ungovernance Forum, challenging the dominance of governments and corporations at the IGF.
Over the years, APC's Women's Rights Programme (WRP) has actively participated at the IGF in order to raise questions, issues, and linkages between feminism and the internet. Participation of gender advocates at the IGF has grown every year and this year's WRP delegation includes 23 feminist and queer activists from India, Indonesia, Uganda, Argentina, Malaysia, Lebanon, South Africa, Kenya, Dominican Republic, Turkey, Jordan, Pakistan, Bosnia and Herzegovina, the Philippines, New Zealand, and the Czech Republic.
This is in addition to many feminist allies from across the four sectors of internet governance. Here's a list of gender and sexuality actions and events happening at the #IGF2014
September 1, 9am – 5pm
APC is organizing a pre-event on Sex, Rights, and the Internet (description here). The day-long workshop is designed to introduce sexual rights activists to the IGF processes, as well as discuss strategies to advocate for privacy, security, freedom of expression, and personal safety for groups and individuals working on sexual rights. The workshop is limited to 35 participants so those interested need to register beforehand by emailing nadine@apcwomen.org.
September 2, 9am
The Gender Dynamic Coalition workshop (workshop description) is where we'll be launching the new Feminist Principles of the Internet document which was drafted in a meeting of over 50 gender and internet rights activists in Malaysia earlier this year.
Speakers at the workshop include Titi Akinsanmi from Google, Olga Cavalli from the Government of Argentina, Bishakha Datta from Point of View, India, and Kamel Manaf from EROTICS Indonesia. Join us!
September 4, 9am
Jan Moolman from the WRP will be speaking about violence against women and social network company policies on the Promoting Platform Responsibility for Content Management panel.
September 4, 11am
Nadine Moawad from the WRP will be speaking about linkages between anonymous communication and the rise of sexual rights activism around the world on the Anonymity by Design: Protecting While Connecting panel.
Actions
We will be giving out copies of our Take Back the Tech! report card (in English and Turkish) on social media and VAW (check it here) to hand out and discuss at the IGF. We're also asking attendees to rate the networks themselves using this form.
At every IGF, APC produces a Gender Report Card that analyzes gender issues raised in panels across the board, as well as women's participation as speakers and participants at the various sessions. Here are links to the 2012 report and the 2013 report. This year we are also monitoring the sessions using the report card, so please complete it on the printed copies that will be available onsite, or complete it online here after every workshop you attend to help us gather this important data. Results from the report card influence decisions about funding, proposal acceptances, and gender mainstreaming mechanisms made in later years.
We'd love to meet up if you're interested in our work, tweet to us on #genderit for English or #genderites for Spanish and Portuguese.
Image by Rohini Lakshané