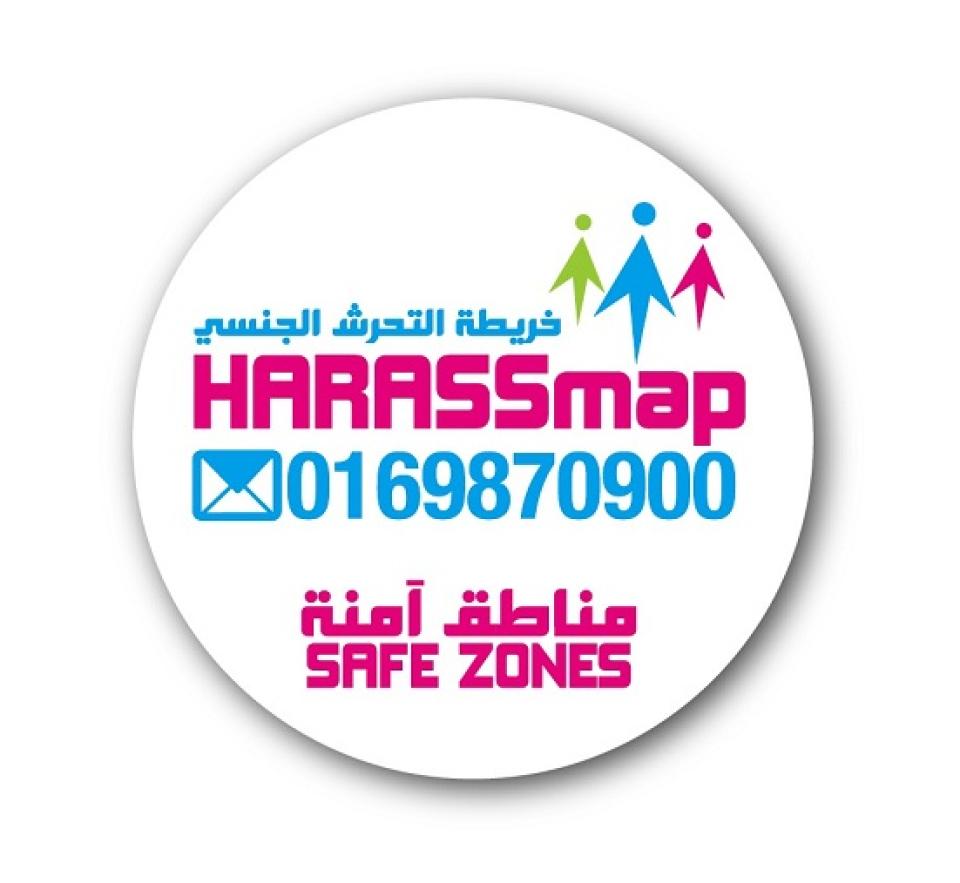 I walked in late to the jam-packed session "Bringing Gender to the Streets: Young Women Amidst the Arab Uprisings" at AWID Forum 2012. There was standing room only, and I sidled my way in between interpreter booths. Though I missed the first speaker from Yemen, the session was still searing; this blog Dispatches from AWID 2012: Arab spring becomes a chill for women, but the organizing continues gives the lowdown.
This was not a session about technology or the internet, but it was a common strand running through each presenters' activism and evidence-building for women's rights, even and perhaps especially in the midst of revolution. And with the Arab Revolution experiences that these amazing activists shared, the importance of making public spaces our own – including the internet – was clearly vital.
"Sexual harassment is a tool used against female activists and women in the street," insisted Engy Ghozlan, co-founder of Egypt's Harassmap":http://www.harassmap.org . "There was a message that was constantly sent out to women, a message of state sexual harassment and even assault – if you are in the square and you are a female you are a prostitute and if you are a male you are a thug." That's why Harassmap volunteers and others organised "to protect the square – not men protecting women."
Taking the streets
"After the revolution, people's relationship with the street changed – people felt closer to the streets", she said.
Engy shared more about Harrassmap and how volunteers are taking anti-street harassment organising "off the map" in an interview with me after the session.
"When we first launched Harassmap in 2011, we did not know how many reports we would be getting. In one year we got almost 1000 reports, which does not reflect the actual cases of sexual harassment that happens in the street. When we asked the police how many reports they got during the year, they got 30! We discovered that people used SMS more than online."
Still, SMS submissions have a cost, and though the initiative has incorporated a short phone number to make it easy to dial in, they aim to make reporting as accessible as possible too. "We are a volunteer initiative, we couldn't do TV ads or go to each and every house, so people knew about us from online. Now more people know about us, and we hope reporting can happen via free texts. We also hope to have voice recording and women would be able to leave a message, this would help illiterate women who cannot type."
Given the history of mobile phone company interference in Egyptian activism, I asked if they've looked to support from telcos to aid increased reporting. "We did try to talk to Vodaphone and others – the problem is that this is a taboo subject. If they are going to do something like this it has to be part of their corporate social responsibility. They would rather give to a drug hotline or an orphanage or something that would make the community go, 'Aww, that's nice.' "
Reports – and now volunteer organising – come in from all over Egypt: "It showed us a lot about the geography of each government, and how sexual harassment shapes according to the nature of the government or city or village. The harassment was almost everywhere, North, South, East – everywhere – we got reports."
"When we started we wanted to encourage girls to tell us exactly what happens, knowing they would be safe, and that the reports would be kept anonymous. We wanted to provide the safety for women with a platform so that they would actually tell their stories and we could understand more and have user-generated data that can help us."
It happens every day
And the stories on the map bely claims that street harassment can't be that bad. As one report starts out "I was too scared to talk about harassment but when I read these reports I think I gathered more guts to speak up." Engy wasn't kidding when she said the map doesn't reflect the reality, studies show that 8 out of 10 Egyptian women cite experiencing harassment – and half of them say it happens every day .
Yemen also has a street harassment map initiative and when a trusted newspaper published that 90% of all Yemeni women experience harassment they were tweeted into retracting when (men) said they were publishing false, unreliable data. In defiance, one tweet stated "I challenge any man who denies this to wear an abaya and cover his face and go to the markets and universities or on buses in Yemen… and after that he can come and dispute the percentage." (Twitter analysis at http://globalvoicesonline.org/2012/05/06/yemen-have-90-of-women-been-sub…)
Engy continues, "When we first started, we thought, the more areas that we get reports from, the hot spots, we will target with street awareness. But then we thought no, because we got reports from everywhere, and we thought that we should not just target areas where we got high reports from, we should be everywhere. So we started asking for volunteers."
"We wanted to take this offline and to tell people what exactly is happening and how there are people in this community who do not want street harassment to continue and who will stand up and say NO and encourage other people to do the same. So we basically encouraged young people, volunteers from all ages, men and women to volunteer and do community outreach in their own neighborhoods and their own streets. It's been a success so far. It is growing. So far we have a group in Cairo, Alexandria, in Portside, in Minon, upper Egypt, the Delta, etc. People say we go to all the middle class areas but we have people in slums and other places, we try to expand it and we are always asking for more and more volunteers to help us and spread the message."
"We talked to the doormen, we talked to the shopkeepers. We had preferably male and female volunteers. We showed them the map. We said, this is happening. We don't want our streets to have this kind of issue. We want women to be able to walk with dignity and walk safely. Women, children and men need safe streets and we need your support to make the streets safe. We opened a conversation."
To help volunteers prepare for raising awareness on the streets, Harassmap created a guide together with the volunteers: "We invited them to a meeting and explored what would be the best way to talk to people on the street. How can we approach them? What kind of messages can we send out? How can we use our own backgrounds and culture and things that people know, that rings a bell, to bring the discussion down to gender roles: Why do you think the woman walking in the street to be a target, why do you think she is not a victim? Why do you think that she is the reason why this is happening?"
No more excuses
"We listed all the excuses that people bring out – we hear our friends saying, our neighbors saying: it's because she was dressed this way, why was she walking in the streets at this time of the day? – all the criteria that people set for women who are in the public space. And then we brainstorm, what would we say in each situation. We tried to bring up answers and replies that are logical. It wasn't so sophisticated, it was basically everyday things. Our response is dignity oriented: that no one deserves this, no one deserves to be treated this way and everyone has the right to walk in the street safely."
"So we did this together and every volunteer has this guide and they also add to it. Because they go out on the street and they come back with the feedback from people, they get told things sometimes they can't answer, or they get into fights. We take the feedback and revisit our messages and try to make it more and more accessible."
The volunteers also got people to make a public stance and post "this is a harassment free establishment" stickers in their shop windows. "Not everyone we talk to agrees to put a sticker, but a lot of them were actually quite enthusiastic, they say yes it happens to our daughters and to our friends, we don't want to see it happening. Yes sure, our place does not tolerate that, we try to help as much as we can and they would put it. Others would say they have to talk to their managers. When women were working at those stores, they were the most enthusiastic about it, they said, yes please put it, we are very happy that you are doing something about it."
Safe streets for everyone
"We are targetting shopkeepers because they benefit from a safe street. They want the street to be safe so women can come and shop. They don't want a man walking behind a woman and she can't get in a store because she is scared. They want her to be comfortable enough so that she can go in and buy something".
The Ushahidi mapping platform and Frontline SMS service used to facilitate reporting via mobile phones are both free and open source tools and Engy says this has made adaptation and translation easier. In another interview , Engy says Harassmap wouldn't exist without Ushahidi.
Egny recognises the Harassmap initiative has not been easy: "We do face challenges. It's a taboo thing to talk about in public. People say it doesn't happen or those bad girls they want it, they ask for it."
"Unless you have lots and lots of women are using your map, and everyone would know about it, online initiatives com from an offline need. It reflects what you want to know, the map is a tool that will help you but the real action and cause happens on the ground. Everyone can talk about how the Arab Spring was a Facebook revolution, I would say it was just one of the tools that helped collect people and mobilise. It is quite the same, you have sexual harassment that is happening on the street, it happens online too, but it happens on the street basically. You would need to tackle it where it happens. Online is very important but one of the lessons we have learned is that going offline has been inevitable."
Image from Sexual Harrasment Egypt