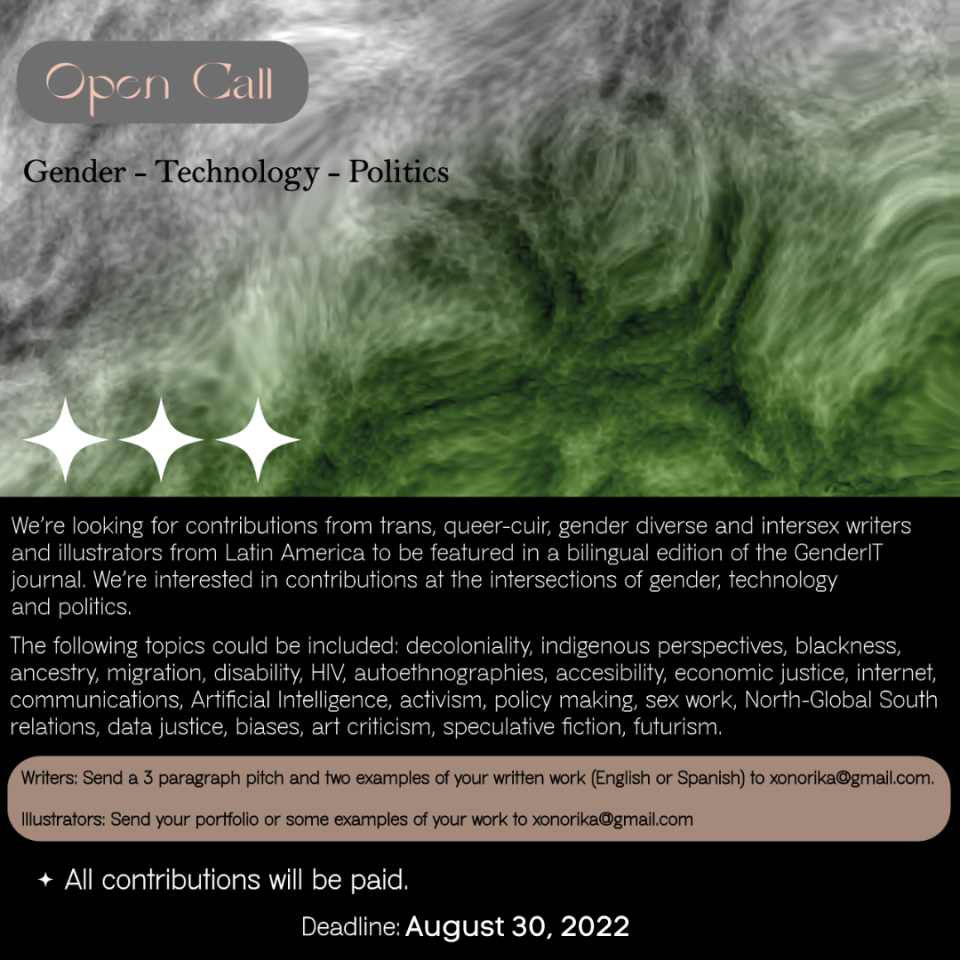 We're looking for contributions from trans, queer-cuir, gender diverse and intersex writers, illustrators and video artists from Latin America to be featured in a bilingual edition of the GenderIT journal. We're interested in contributions at the intersections of gender, technology and politics, in both English and Spanish.
The following topics could be included: decoloniality, indigenous perspectives, blackness, ancestry, migration, disability, HIV, autoethnographies, accesibility, economic justice, internet, communications, Artificial Intelligence, activism, policy making, sex work, North-Global South relations, data justice, biases, art criticism, speculative fiction, futurisms.
Writers: 
Send a 3 paragraph pitch and two examples of your written work (English or Spanish) to xonorika@gmail.com.
Artists:
Send your portfolio or some examples of your work to xonorika@gmail.com
All contributions will be compensated.
Deadline: August 30, 2022