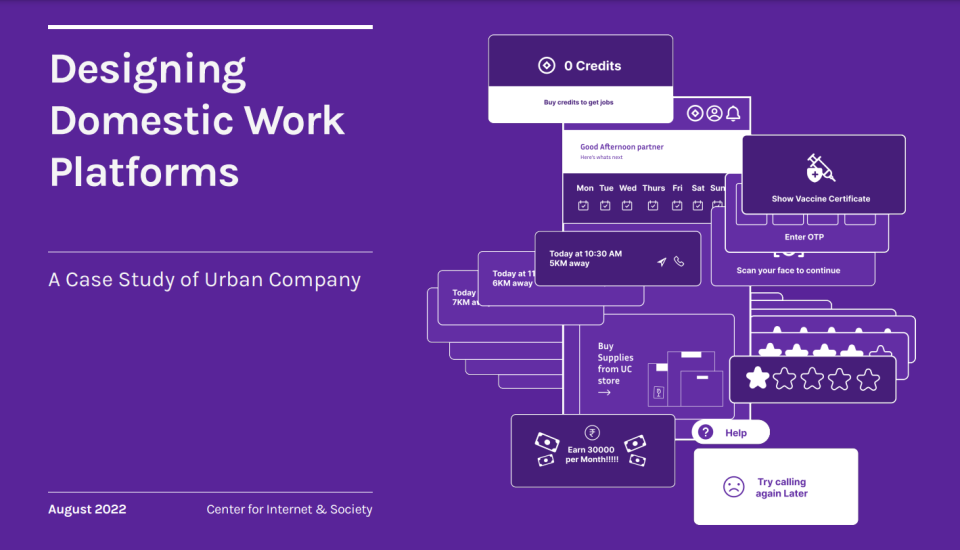 According to the International Labour Organization (ILO), there are between 20 million and 80 million workers engaged in domestic work in India. Domestic work has traditionally been an informal sector with customers and workers depending on local and community networks to be connected with each other. Over the last few years, digital platforms have gained ground in connecting domestic workers with tech-savvy urban dwellers.
These platforms promise customers the ease and convenience of moving yet another aspect of their lives online, while they promise to give workers more flexibility, control over their time and increased earnings.
However, we show that this introduction of technology brings with itself the same problems that haunt other sectors of platform-mediated gig work. On-demand platforms seek to exert control over most points of the service delivery process, including job distributions, client selection, worker pay and performance evaluation, all the while relegating workers to an independent contractor status.
Click to download the full report [PDF]
Originally published by The Centre for Internet & Society on August 13, 2022.