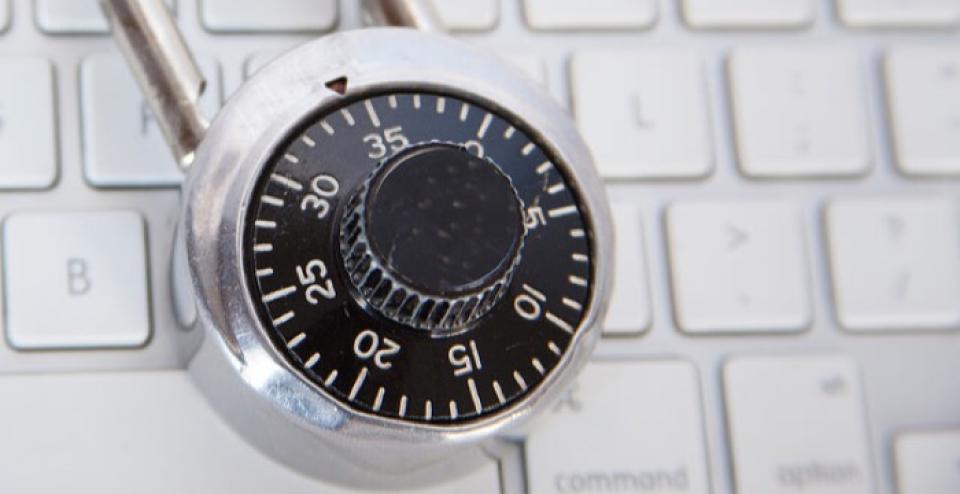 Take Back The Tech! Celebrates 10 years of working with grassroots movements around the world to take control of technology to end violence against women. Throughout the year Take Back the Tech! (TBTT) has mini campaigns, however the biggest is 16 Days of Activism Against Gender-Based Violence (November 25 – December 10 each year). Campaigners from all around the globe join in with creative and strategic actions to explore different aspects of violence against women (VAW) and information communication technology (ICT). The campaign calls on all ICT users to take control of technology and strategically use any ICT platform at hand for activism against gender-based violence. Si Jeunesse Savait (SJS) is a young feminist group which was established in 2001. They are based in the Democratic Republic of Congo (DRC) and have been part of the TBTT campaigning for many years. SJS works on the issue of violence and its connection to ICTs. They know what access to the technologies can do for people especially in Africa. Technology can be a very powerful tool that provides relevant information and supports the healing process. The local Take Back the Tech! Campaign in the DRC is carried out in French. Previous campaign activities by SJS include: – Blogs on the net – radio and TV broadcast programs – participation in the campaigns of the various associations in schools, women's businesses, villages.
SJS formed part of seven countries in the "End violence: women's rights and safety online" project which was built on the Association for Progressive Communications' (APC) trajectory in the anti-VAW struggle and used existing partnerships to enhance women's safety and security by preventing the growing violence against women through ICTs. Francoise formed part of the team that carried out the research mapping technology-related violence against women in the Democratic Republic of Congo (DRC). Violence against women online often goes unreported as it is seen as less of an act of violence because it happens virtually. In the research carried out by SJS it was noted that online forms of violence are often down played because people are unaware that sharing a private photo or video without consent is considered a form of violence.
In a previous interview Francoise mentions: "Our success was mainly achieved through awareness and public activities. These initiatives allowed us to report local cases to the international community on the Take Back The Tech! website. As a consequence, the Tech Without Violence campaign allowed numerous women to understand that what they were experiencing was not a bad joke but actually violence."
The TBTT platform assisted in the project achieving its outcomes of a reliable and effective system of reporting and evidence collection that strengthens leadership of women to address technology related VAW. It helped in allowing women leaders to engage the private sector through various mediums (social networking providers, webhosting companies and mobile phone companies), to work in partnership with other organisations developing company user policies that protect the safety and security of women and girls. TBTT was a main focus in getting women and girls to mobilise users to create an online culture that does not tolerate behavior online that is harmful and violent to women and girls. Trainings during this time built the capacity of various organisations and individual campaigners to address technology related VAW, and they were strengthened in a sustainable way. Take Back The Tech! formed a vital part of this project. All reports on this project can be found here.
Genderit.org writer, Tarryn Booysen, has worked alongside SJS and other country partners on the End Violence project. In this interview she speaks to Si Jeunesse Savait's Francoise Mukuku about the political ups and downs and the visibility that has come with the campaign over the years.
Tarryn Booysen (TB): Hi Francoise, it's been a while since we last spoke. TBTT has reached the 10-year milestone and you have been part of the journey for quite some time. Has the visibility around technology-related VAW and its link to ICTs increased in any way and how do you think it may improve in the future?
Françoise Mukuku (FM): Yes, but it is not completely understood as we still have people asking us why the violence against men is not addressed in the same way. But people are aware of the gender aspect of the tech related violence. There is more awareness now than before, and people less question the fact that women are targeted.
TB: As with any campaign there are challenges. What has been the most challenging aspect of campaigning?
FM: The biggest challenge has been to convince people that it is not an issue that can wait. You know in the Congo, we have this rampant violence against women and for older/not-so-connected women who are the backbone of the fight against VAW, it is something that is not so important because they do not understand the tools itself. Also they thought it was a generational issue (a young people issue) so we had some difficulties in finding support among them or make sure they consider it at the same level as other forms of VAW.
TB: If you could describe your experience as a TBTT campaigner in one word, what would it be and why?
FM: Cutting-edge. We were the first to bring this perspective on VAW in the Congo and even in the Francophone world, very little focus has been given to ICT-related VAW so far. I have received requests from France and Belgium where people want us to share our knowledge and resources with them.




TBTT! logo for DRC
TB: Cutting-edge is definitely the perfect description. But beyond that, what significant changes have you seen within your organisation or country as a result of taking part of TBTT?
FM: There is more awareness around the issue. People from all over the country flood us with messages with pictures of women who are being depicted in a very bad way or are victims of sex extortion. Just in case we didn't come across it ourselves.
TB: When did you first start campaigning with TBTT?

FM: We started in 2008/9. This will be year seven of us taking part. We are still doing awareness and activities even after the close of the project (training and advocacy). We are recognised as an ICT and women organisation thanks to the project.
TB: And how have things progressed.. what effect has TBTT had on policy implementation and processes?
FM: There was not much change in the policy level because the DRCongo is very behind when it comes to ICT-related policy. The latest ICT law is from 1987 and the latest policy is around telecom pricing, in 2011. Both are outdated so there is no real momentum to influence anything during the process. Even the violence against women national policy where we thought to add a provision for ICT related VAW has been pending for ten years.
TB: How has being part of TBTT assisted you in your work? Has it been easier for you to advocate for various causes?
FM: We were part of a global network where we could learn from other countries, other contexts and so many other things. I had to sometimes show examples of other countries to illustrate what I am talking about. Once someone told me "you should make sure none of your nude picture is available by any means to avoid it being circulated without your consent; and thanks to some example I got from a partners meeting, I was able to say, what if the cable technician put a camera in your bedroom and can access the picture of you and your partner having sex. It gives us some new perspective of things that can happen to us or happened else where, even when it is not in our country. We also accessed good and diverse strategies to deal with ICT VAW and policies. We were also able to participate in international policy spaces. (IGF, FOC, etc)
TB: How would you compare or link your local campaigning with the global TBTT campaigning?
FM: Well, we tried as much as possible to link our context to the global theme of the campaign. We use the resources of the campaign, we translate them to French, localise them, etc, especially as there is not much being done in the Francophone countries, it was really valuable to access the global campaign and feel part of it.
TB: What do you envision the future holds for TBTT and SJS?
FM: SJS decided to keep TBTT as a core activity because for almost 10 years we were known for that, and we have some expertise in training and policy. We want to continue talking about it. Especially following our success with the ICT relate VAW festival we organised to close the project. Unfortunately, not many people are willing to find tech in DRCongo. But we still do training and mainstream it in our gender and communication projects
TB: What has been your favorite and most creative memory of TBTT and why?

FM: Our festival in December 2015! After almost 10 years of participation, we decided, for four days, to showcase everything we did so far. We rented a big space, organized concurrent trainings, policy discussions, movie viewings, fairs, etc. (four in the evening, four in the afternoon and thousands of people attended- people ranging from policy makers to students as young as 12 years old. Some came twice or more and even brought friends, other were bringing their laptops for repairs – we were laughing about it. Others took our business card to find out more about us and actually show up to our office some days later.
TB: What is the one piece of material that SJS produced locally that stands out as being the most effective?
FM: We have a leaflet which focuses on privacy both online and offline. It was simple- it shows how to check privacy and it also visually shows people that privacy means many things to many different people. Sometimes we are also responsible for not disclosing personal things we know about others and the importance of consent.
TB: Any final words for TBTT campaigners around the world?
FM: TBTT is not just a project, it is actually a tool from where we should start and build on, to work on our own local campaign and context. Please let us all use the platform or any other means to continue to share knowledge around ICTs, and engender the highly masculine and guarded ICT space and open it up to more women and queer folks.
The Take Back The Tech! campaign has played a pivotal role in promoting the Feminist Principles of the Internet. It is often integrated within the campaigns. Francoise participated in the global meeting where these principles were discussed and continues to use them in her work. TBTT, as mentioned previously, takes place every year from 25 November- 10 December. All campaigners are welcome.