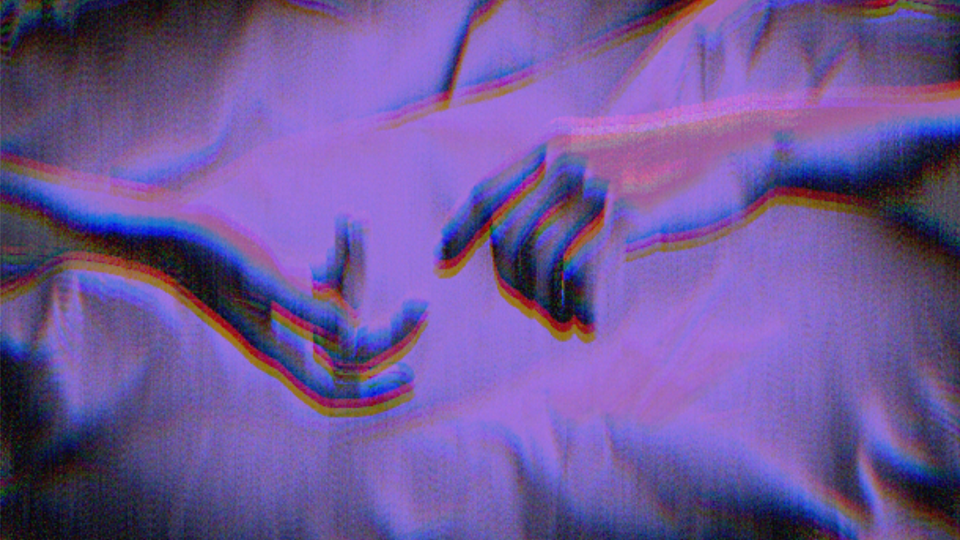 Do you have a juicy pussy? What is your body count? Do you like being choked? Can your knees touch your ears?
The world increasingly looks like everyone seems to be telling you that you need to swing from the chandeliers to show that you are a sexually liberated being. The movement for sex positivity, which was initially meant to give women, queer folx and gender non-conforming people the space to claim their sex and pleasure, has morphed into, what some feel, is a dumpster fire of thirst traps, things 'dangling at the back of your neck', swiping on dating apps late into the night for terrible one-night stands.
Sex positivity is rife with myths such as 'you have to be kinky' and 'you have to be sexy' and 'your body count needs to be through the roof'. You also apparently need to know the latest sex tricks in order to be sex positive. 
It has been made to look like being the biggest freak in the room.
Sex positivity isn't something new within the African space, however. My book Quirky Quick Guide To Having Great Sex notes the historical spaces that sex positivity in Africa used to occupy, looking at the pan-ethnic Sande and Bandu kpanguima. These were safe spaces for teaching pleasure and sharing other sexual knowledge. Within this space, sexual pleasure was seen as a source of energy that needed to be properly engaged with, and the space taught how to do that.  However, with the rise of monotheistic religions and the colonization that came with it, sex and sexuality spaces have been greatly repressed and replaced with ideas around 'being good moral Christian', prayers circles during political events, and cries of 'but think of the children' whenever anyone mentions teaching anything but abstinence. Within the continent, there are multiple Western-led groups advocating against the rights of LGBTQ+ people and initiatives around Comprehensive Sex Education (CSE). The African space has increasingly moved away from conceptualizing sex and sexuality in cultural ways to having groups, such as the African Christian Democratic Party (ACDP) in South Africa threatening to take the Department of the Basic Education to court for insisting on CSE in schools, and The National Coalition for Proper Human Sexual Rights and Family Values in Ghana pushing back against "the "satanic" attempt to promote LGBT+ values."
It is within this, arguably global, suppressive idea around sex that sex positivity emerged. 
However, the movement has seemingly not delivered on its promises of orgasms galore for women and femmes who have historically been denied them. Despite the apparent push towards being sexual and expressing one's sexuality, many pockets of communities are rejecting parts of the movement. This move away from sex positivity seems to be especially prominent amongst the Gen Z generation who are finding that it is actually not serving them. Those who are turning away are giving accounts of how it's left them wanting, and how sometimes the sex felt empty. The space is riddled with stories of the violence and harm that comes with wanting to seem like you are 'down for whatever', and not wanting to seem like you aren't 'chill about sex'.
Arguably, media (and more specifically, social media representation) has stripped away a bunch of the intricacies and intimacies that come with sex positivity. Sexy Instagram posts and Twitter threads about 'getting d*cked down' do not often allow for more nuanced engagement with issues of consent, autonomy, and range in desire or conversation. 
It all boils down to hot takes on having wild sex.  
Sex educator, Lala who runs a popular Instagram account,  says that one of the key things missing within the movement is comprehensive sex education. Within the space people are simply learning to 'have sex' but not learning that there are different ways to experience pleasure, that bodily autonomy and making informed choices is at the core of the sex that you are having. That communication is key and consent is everything. It is not simply about someone choking you randomly because that's what all the cool kids are doing now.     
The ability to make these choices comes with the idea and understanding that one can have a choice; that there are different paths a person can take to the sex they want (or do not want) to have. And this is where sex positive story telling can help right the wrongs that sex positivity has found itself in.
Using the online space for storytelling
One of the key ways people can understand sex positivity in online spaces is also through holistic and honest conversations about the sex lives of people.
The Basically Life podcast, produced by the pan-African sex and sexuality platform HOLAAfrica!,      is a un-filtered, no holes bared podcast that explores the love and sex lives of people from across the African continent, while mixing personal narratives with a dose of knowledge. Through a series of chats, sharing vulnerabilities of one's own intimacies is at the centre of this podcast which seeks to be akin to chat with friends about the ways in which our sex, our relationships and our interactions manifest. The podcast runs on the premise that whether  you are an expert or someone who may not know much about sex, the point is that you are, at the end of the day, human and your life is 'basic', and it is in these vulnerable moments that we learn the most, and not always when knowledge is being rained down. Guests on the podcast have discussed everything, from rope as a form of healing, to going from casual dating after long term relationships, kink and community, threesomes and polyamory, mental health and even celibacy. The tellers of these tales include everyone from sex coaches to poets and artists, people working in finance and other podcasters.
Spreading sex positivity through stories is a powerful tool, one that is not always used to its fullest, but the podcasts are providing just that opportunity.
The Adventure From The Bedrooms Of African Women is another podcast that carves out spaces for personal narratives as Nana Darkoa Sekyiamah and Malaka Grant, founders of the website with the same name, Adventures From The Bedrooms of African Women, have conversations with men, women and gender non-conforming folx in the continent and in the diaspora. These 'Aunties' as they are lovingly known, continue to delve into the bedrooms of their guests allowing for the idea that it is in the private moments that we can learn so much. The podcast tackles topics such as masculinity and how it is tied to ideas around 'penis power', and learning about your body and figuring out your orgasms. The podcast is a safe space in which people can discuss their pleasure and their sex as 'knowing more about our experiences opens doors for us to feel more confident and in control of our [bodies]'.
These are not the only platforms of this kind within the African continent with the presence of the prolific sex positive platform The Spread Podcast whose host Kaz Lucas not only provides an array of knowledge but is too extremely open and honest about their own journey with sex positivity giving her followers the space to engage with their sex as they need to.  Other platforms such as The Feminist Bar podcast, hosted by Tinatswe Mhaka, also delves into sex positive content and unpacks the ways in which feminists live and have sex. Some episodes explore sexual oppression, romantic love and the trauma of dating culture.
The digital spaces are arguably doing the work of pre-colonial spaces (some of which still exist today) that use personal narratives, gathering and storytelling to provide knowledge.
Spreading sex positivity through stories is a powerful tool, one that is not always used to its fullest, but the podcasts are providing just that opportunity. Adding different voices and different experiences, perspectives, wants and desires give the freedom to narrate experiences and make our own choices. A tapestry of tales is what can help heal and correct the monolithic view that is prevalent of sex positivity. At its core sex positivity is about making the right choices for you and it is in seeing these choices in other people that one can start to make the choices for themselves.