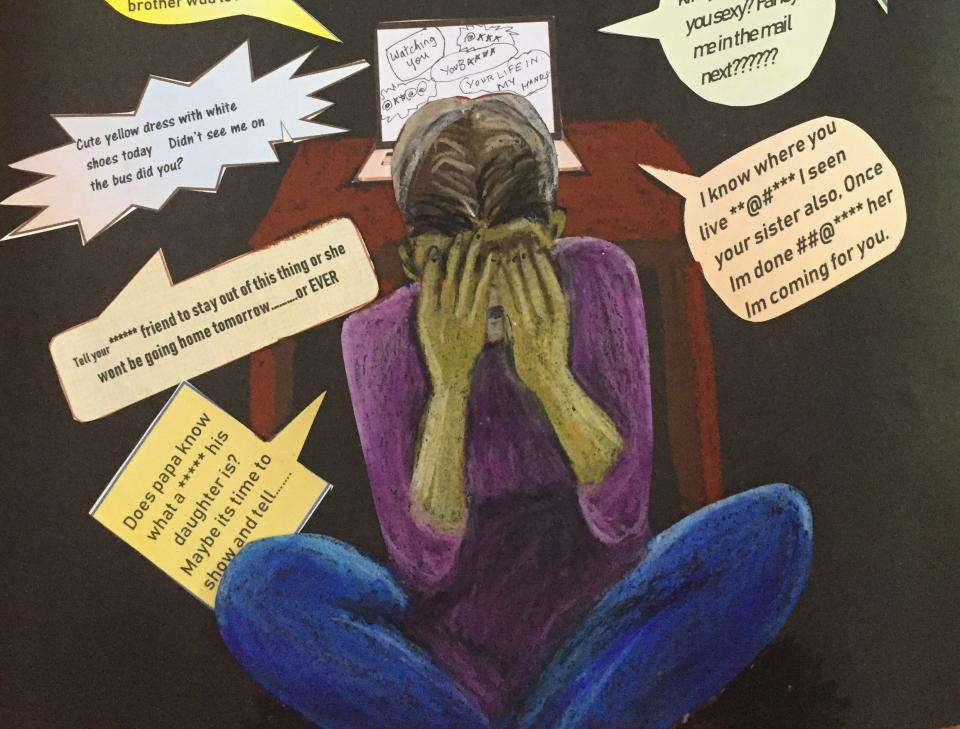 Democratic Republic of Congo
Violence against women related to information and communication technology (ICTs) is an umbrella term that covers different kinds of abuse that women and girls face online. While some is on a continuum with violence faced by women in the "non-virtual" realm, there are specific forms of abuse - such as doxxing, faking of personal information, theft of data, abusive and misogynist attacks online etc. - that are specific to the nature of ICTs. Si  Jeunesse  Savait, an organisation in the Democratic Republic of Congo, did  research to show the extent of online violence against women in a context where the country is opening up to wider use of technology, and 3G mobile connectivity has democratised the use of the internet in this region.
The report (in French) is available here.
Malaysia
EMPOWER with fellow human rights CSOs including Bersih 2.0, Justice for Sisters (JFS), Malaysian Centre for Constitutionalism and Human Rights (MCCHR), National Council of Women's Organisations, Malaysia (NCWO) and Women's Aid Organisation (WAO), supported by Association for Progressive Communications (APC) has recently submitted a Joint Civil Society Submission to the UN Special Rapporteur on Violence Against Women, titled "Online Violence Against Women".
The report is downloadable here.
Pakistan
This report by Digital Rights Foundation, Pakistan, is an overview of the regulatory and social landscape in Pakistan in relation to online violence against women. It explores the laws and institutions that are in place within Pakistan to deal with issues of online violence against women. Facts and figures will be used to gauge the extent of the problem and its nature, relying on data provided by the government, law enforcement agencies and collected by DRF. A legal analysis of the legislation will be accompanied by an appraisal of the implementation of the laws and the functioning of institutions on the ground. Reported judgments will also be analysed to gauge jurisprudence (interpretations of the laws) as well as legal principles developed by local courts. The purpose of the report will not only be to analyse the existing structures, but to situate them within the lived experiences of women facing online violence. This experience will be elucidated through case studies as well as analysis done by DRF's cyber harassment helpline team.
You can read the full report here.
Bosnia-Herzegovina
Only a couple of years ago, the problem of online violence against women among the Bosnian society was not recognized and perceived as a serious threat. The State is obliged to provide protection and prevent online violence against women. Although  there is no comprehensive law  in  Bosnia  and  Herzegovina which  would  regulate
the  issue  of  online  violence,  non-governmental  organizations  work  on  strengthening  and  advocating  to  reduce  the  trend  of increasing online violence. Since January 2017 One World Platform has mapped cases of digital violence when it comes to women in the public domain, especially journalism and on social media platforms such as Facebook.
You can read their full submission here.
Association for Progressive Communication
The Association for Progressive Communications' Women's Rights Programme (APC WRP) has worked to render visible the impact of online gender-based violence (GBV) on women's rights for more than a decade. We have worked with women's organisations and advocates to identify, monitor, analyse and
combat uses of the internet and digital technologies that are harmful to women and marginalised communities, and with individual internet users to assist them in using technology to document and combat online GBV and challenge harmful sexist online practices. We have also advocated for internet policy and regulation that enable the expression, protection and promotion of human rights, women's rights, and the rights of people of diverse sexualities to both states and private sector actors. Over the past few years particularly, we have seen how online GBV has moved from a peripheral discussion in both the women's rights and internet rights communities to occupying a central space in conversations about a  free and open internet.
This submission draws on the above experience as well as that of working with partners in the global South to understand, respond to and prevent online GBV. It takes the perspective that online GBV is part of the continuum of violence against women and as such occurs in all countries, contexts and settings, is one of the most pervasive violations of human rights, and is a "manifestation of the historically unequal power relations between men and women and systemic gender-based discrimination."
You can read it here.