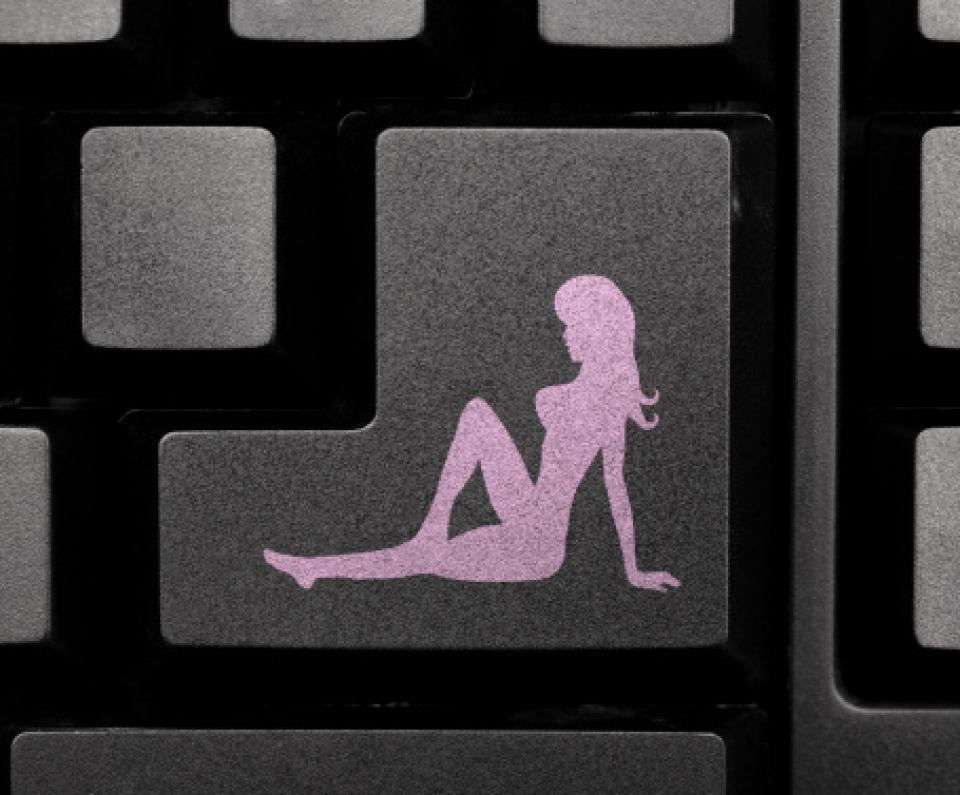 Sex workers are increasingly using the Internet for finding business, organising themselves, and fighting for their rights. However, the online space is not without some of the hindrances of the offline one.
This is the fifth in a series of posts reporting on the day-long "Connect Your Rights!" meeting held in Mumbai in November 2013. The meeting explored topics such as tools to combat violence against women, pornography, sexuality, and freedoms and risks in the online world.
"If I had come to your town and insulted your Gods, would you have liked it?… O white woman, you have insulted our devi and our women. We demand you apologise to us. Accept you have made a mistake. We will not forgive you," says Bhimavva, a sex worker in a video responding to the "sensationalised and factually flawed" online documentary "Prostitutes of God" directed by Sarah Harris for US-based Vice.com.
This 2010 video was made by Veshya Anyay Mukti Parishad (VAMP, also known as Prostitutes' Collective Against Injustice), an offshoot of the Sangli-based NGO Sangram. In a Skype interview arranged by Vice where Harris was open to answering questions about the documentary, sex workers from all over the world assembled and barged into the discussion. Harris had to back out.
"In the age of the internet, women in countries far away who used to be the objects of white people's gaze with no right of reply now have access to the representations that are made of them, and the technological means to answer back," said Meena Seshu of Sangram, which works with transgendered, HIV-positive, male and female sex workers. "Especially when you are a rural-based, non-metropolitan organisation such as ours in Sangli, when it is pretty difficult to get to places, internet activism is very effective," she added.
Sex workers are increasingly organising themselves online and fighting for their rights. For example, a group of sex workers from the US appear in a video titled "Is sex work real work?" where they explain that sex work is like any other profession. A Facebook campaign "Sex work is real work. Deal with it" works towards the decriminalisation of prostitution. A sex worker who goes by the nom de blog "A Glasgow Sex Worker" blogs wittily about issues concerning her profession as well as the sex worker rights movement.
Online sex work
Apart from individuals and loosely formed groups, organisations also use the Internet extensively for giving sex workers a voice and a presence. The Global Network of Sex Workers works and communicates with its members entirely using the Internet. Its elections are also conducted online. The internet is also used for mobilising funds and conducting online campaigns, both of which get good responses.
In 2002, Sangram conducted the first email campaign for sex workers rights in the country, when one of the sex workers was verbally abused and threatened with rape by the police. As S.M. Krishna, the erstwhile chief minister of Karnataka was the only chief minister in India to have an email address, they directed the campaign at him. "He got emails from all over the world, literally. He was so zapped that he sent his minister to Nippani in Sangli to meet us and to help resolve the issue," said Seshu. The emails were used by 16 organisations in Bangalore to create a memorandum and send a petition to National Human Rights Commission, which initiated action against the errant police personnel.
Offline actions and campaigns often find support online. In 2005, Sangram returned financial aid to the United States Agency for International Development (USAID) after it refused to sign the Anti-Prostitution Loyalty Code. Subsequently, an evangelical US citizen Greg Malstead helped the police raid in Sangli. Kalki, a sex worker living in London "warned" her "Republican clients" online to not harm Sangram.
Sex workers also find work online. The internet enables them to find work without leaving home or revealing their identities. They use the social media, their own websites, upload their films and videos, use mobile applications and explore the many avenues the internet offers to solicit and connect with their clients online. In countries such as Sweden and Iceland, where the purchase of sex has been criminalised, sex workers are off the street. Their only resort to conduct their business is the internet and mobile phones. Soliciting clients on the street is illegal in India, but not sex work per se. As meeting clients online is not governed by the prostitution laws in India, soliciting using the internet or mobile communication is permissible.
While sex workers' use of the internet in India is still in the early stages, mobile phones have caught on in a big way. "The mobile phones have taken them by storm. All of them have a cell phone. Some of them have two mobile phones, one for their family and one for their clients. They have different ringtones for their clients, know the preferences of what song to play when the client calls, etc," said Sheshu.
A drawback of using the internet for prostitution is that sex workers are vulnerable to being cheated and defrauded of their earnings. If the deal goes bad, sex workers have no recourse.
Sex work in the online space does not come without its share of restrictions and constraints. In 2010, Craigslist banned the advertising of "adult services" in its classifieds. LinkedIn banned prostitutes and escorts from using the professional social networking service in May 2013, causing sex workers to lose jobs, employment opportunities and revenues.
Referring to the online blocks placed on sex work, Bishakha Datta of Point of View asked, "Who gets the right to inhabit the online space? These spaces are almost like empires or states that restrict citizenship rights". She added that these platforms are discriminatory and become like ghettos when they leave out certain categories of people. The online community is therefore reflecting the same mentality that exists in the real world. "Though the online community is larger, the people are the same. The morality is the same," said Seshu.
Image credit: Cristian Baitg/ Getty Images
Read the rest of the reports from "Connect Your Rights!" held in Mumbai.