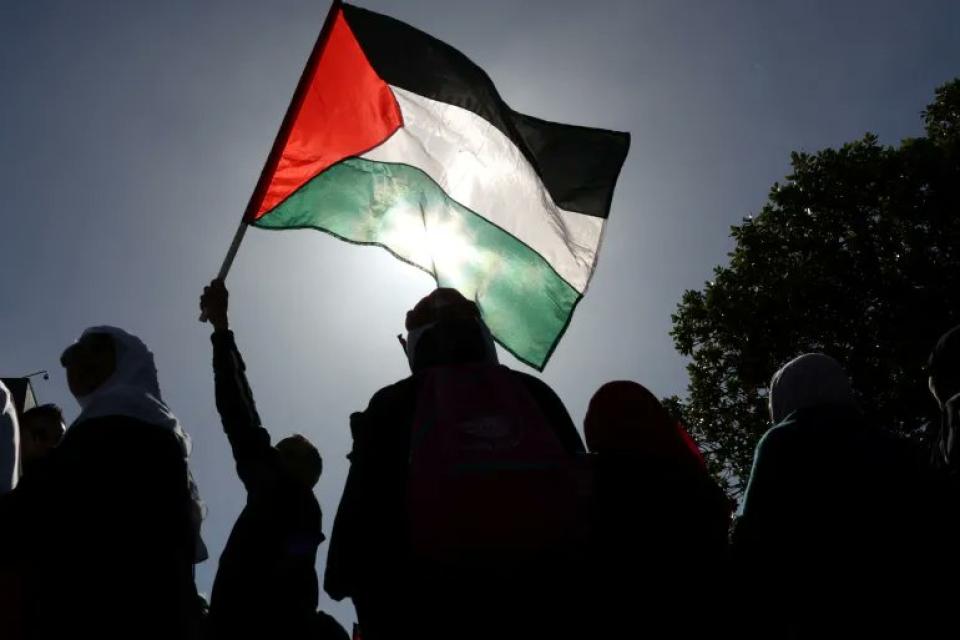 The Association for Progressive Communications (APC) condemns the violent attacks targeting Palestinian territories, and stands with all the citizens of Palestine who have been experiencing settler colonialism, genocide, structural violence and grave human rights violations, today and throughout the last 75 years.
We stand with the voices that are currently being silenced, and with the two million people of Gaza who are living in an open-air prison and are being deprived of food, water, electricity and humanitarian and medical aid by Israel. They have been subjected to ethnic cleansing and genocide at the hands of the Israeli military and settlers who have forced and continue to force Palestinians to move out of their homes in order to stay alive. No one should be forced to choose between two fundamental human rights: the right to life or the right to housing and security. An Amnesty International 2021 investigation exposed this system of apartheid, while UN rights expert Michael Lynk called this a crime against humanity.
Defending the human rights of all Palestinian people means ensuring their safety, dignity and freedom equally. While condemning all acts of violence against civilians or holding of hostages as an infringement of international law, including those that resulted in the deaths of Israeli civilians on 7 October, we denounce the unjustifiable acts against the Palestinian civilian population as violations of humanitarian and human rights law.
The recent and tragic events that have taken place in Palestine and Israel are the result of an uneven power structure, in which systemic oppression has been continuously exercised in the area where the violence is taking place. For many years, the voices of systematically oppressed, marginalised groups in Palestine have been constantly silenced. It is vital in APC's work to amplify these silenced voices and to make them heard. In this uneven power structure where privileged voices are the ones that dominate the narrative, the people mostly affected by global political issues are those who have no voice and suffer the worst consequences. They are the true victims of systemic violence, of oppression and the supremacy of others.
At the time of writing this statement, Palestinians in Gaza are disconnected from the internet and telecommunication services, which has disabled their ability to connect with the rest of the world. There are also reports that paramedics of the Palestine Red Crescent were specifically targeted as they approached the injured to provide emergency medical care, along with reports of multiple journalists being targeted and killed. This all amounts to war crimes committed by Israel, which are prohibited under international human rights law, all aided by the Western governments who are complicit in the escalation of violence against Palestinians.
There is a clearly uneven setting in this conflict. There have been numerous and continuous human rights violations for decades in the land of Palestine. These have been barely acknowledged by the international media. The impact that the recent attacks has had in international media is hugely disproportionate and biased. Online disinformation targeting Palestinians thrives, as social media companies turn a blind eye to hatred, ridicule and calls for violence directed towards the affected. The way that information is shaped and shared reflects the unjust privilege that Israel has and is also a reflection of how the structure of international media is defined by power and money. We are witnessing the devastating impacts of systemic violence and oppression unfold at a time when disinformation and technology-facilitated violence are rampant, fuelled by extractive technology platforms that profit from hate speech.
Understanding what is happening in Palestine is not complicated; rather, it is clear that it is settler colonialism and ethnic cleansing.
We call on the international community to raise its voice against the racist colonial structures, and for the protection of the human rights of every individual who has been affected and is at imminent risk of being affected by the disproportionate attacks in Palestine territory.
We call on Israel and its foreign government allies to end the genocidal campaign against the Palestinian people. We also call on big tech companies to halt the disinformation and censorship that are provoking hate crimes and paving the way for a narrative that justifies mass atrocities against the Palestinian people.
We call for the lifting of the siege that has condemned Palestinians to a slow death and an impending human catastrophe.
We call for a cessation of war and the prolonged military occupation of Palestinian territories.
We call for the dismantling of the colonial and apartheid structures in Palestine and an end to the violence that is sustaining them.
We stand in solidarity with APC's Palestinian members and partners as well as all Palestinians around the world.
Note: The text in this statement was adjusted on 23 October 2023 to reinforce APC's commitment to universal human rights.
Read more: Civil society organisations call for tech companies to respect Palestinian digital rights in times of crisis