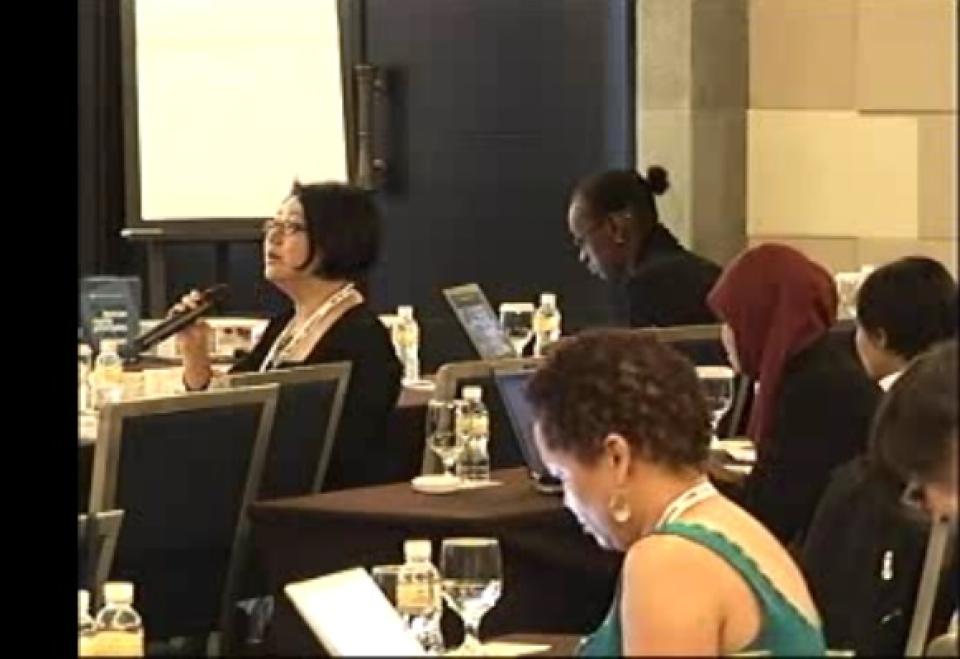 As governments work on legislations, gender mainstreaming in ICT sector should not be overlooked. Women need to access internet for development, hence training of women and girls to access internet is crucial. Despite this, gender was not seen as a thematic area during IGF 2013 and hence was not included in the IGF workshops. This was a concern to women human rights organizations like APC which advocates for a democratic and inclusive internet governance models. The Gender Dynamic Coalition organized by APC to discuss Gender and Internet Governance: integrating women's rights at the IGF space, was part of a concern to address strategy for inclusion of gender discussion in future IGF.
Some of the suggestions included organizing gender forum at national levels, for example, in Africa, Asia and Latin America and consolidating thoughts for consideration. Kenya was quoted as one of the African countries at the forefront with gender issues which could form part of the national level discussions. Some of the thoughts could emanate from media groups already having gender agenda. A pre-event to concretize the gender issues was also viewed as a viable way forward. It was also noted that IGF 2013 was dominated by technical discussions such as use of the internet and surveillance hence the relegation of gender issues.
Gender issues are always big stories and it is incumbent upon women rights groups to participate in terms of diversity to make decisions on issues which can influence themes on IGF. People who are not represented in access of internet lose out on political information and therefore cannot engage in public participation. Repressive laws and cultural barriers in countries such as Pakistan, as well as language barriers due to illiteracy levels, hinder women to access internet as a platform to share their opinions. Human rights lobby groups, for example in Indonesia, support women to seek justice on internet rights. Mainstreaming gender in ICT and overcoming barriers Information and technology courses for young girls, according to Sheryl Miller, Director Public Policy, Unites States, can overcome illiteracy barrier. This is one way of mainstreaming gender in ICT. It can enhance democratic processes of freedom of expression for the women and girls as exemplified in Southeast Asian Press Alliance (democracy group) which has built the capacity of women to express themselves as bloggers among other freedoms. With such freedom, harassment of women online has been noted as a challenge. But these are the problems of internet use and cyber security which IGF has to grapple with. This is an indication that gender and women's rights issues must have a forum at IGF.