Juliette Bretan is a freelance journalist covering Polish and Eastern European current affairs and culture. She has contributed to the BBC World Service, and written for The Sunday Times, CityMetric, The Independent, Ozy, Notes from Poland and CultureTrip.
I write about
Be a fan
Feminist talk
New changes to Poland's abortion law could effectively ban abortion. Online protests have been building momentum to counter the force of the government, even as the pandemic rages on in Europe.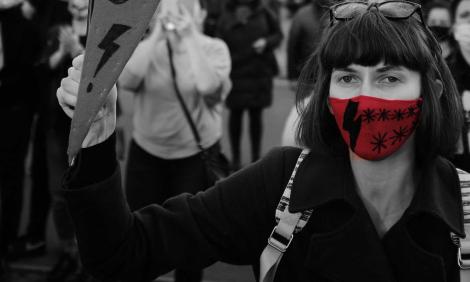 Feminist talk
Even as the world reels under the impact of the global pandemic, women in Poland have to protest against draconian and restrictive amendments to the abortion law that would make getting an abortion far more difficult than it already is.