Neema Iyer is an artist and a technologist. She is the founder of Pollicy, an award-winning feminist civic technology collective based in Kampala, Uganda, is the co-host of the Terms and Conditions podcast, a Senior Fellow on Trustworthy AI with Mozilla Foundation and is on Facebook/Meta's Global Women's Safety Advisory Board. She was also recently a Practitioner Fellow at Stanford's Digital Civil Society Lab. Pollicy uses data, design and technology to explore the impact of emerging technology on society and vice-versa. Neema currently leads the design of a number of projects focused on building data skills, on fostering conversations on data governance and digital security, and on innovating around technology policy. She has a Masters in Public Health from Emory University and has worked on large-scale mobile and digital projects across Africa as part of TTC Mobile (previously Text to Change) and Viamo (previously VOTO Mobile).
Feminist talk
Academically, politically, socially, religiously, realistically and holistically, what is resilience? This reflective piece takes us through the behind the scenes and in-betweens of a research on the (in)visibilitiy of muslim women human right defenders in the Horn of Africa. In their reflection of the research, an invitation to reckon with seeing oneself in the "subject" of one's research,…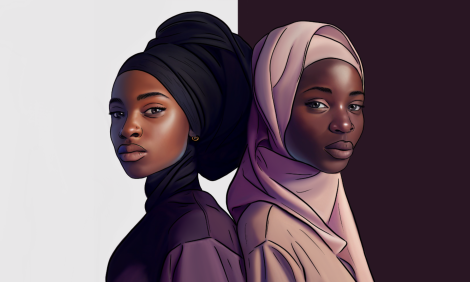 Feminist talk
Research is often meant for lofty objectives of ensuring policy change, and at at the very least, it should do no harm. But what if your research is about violence - and what risks do we run when asking participants to revisit their trauma and hurt that they experienced because of online violence.