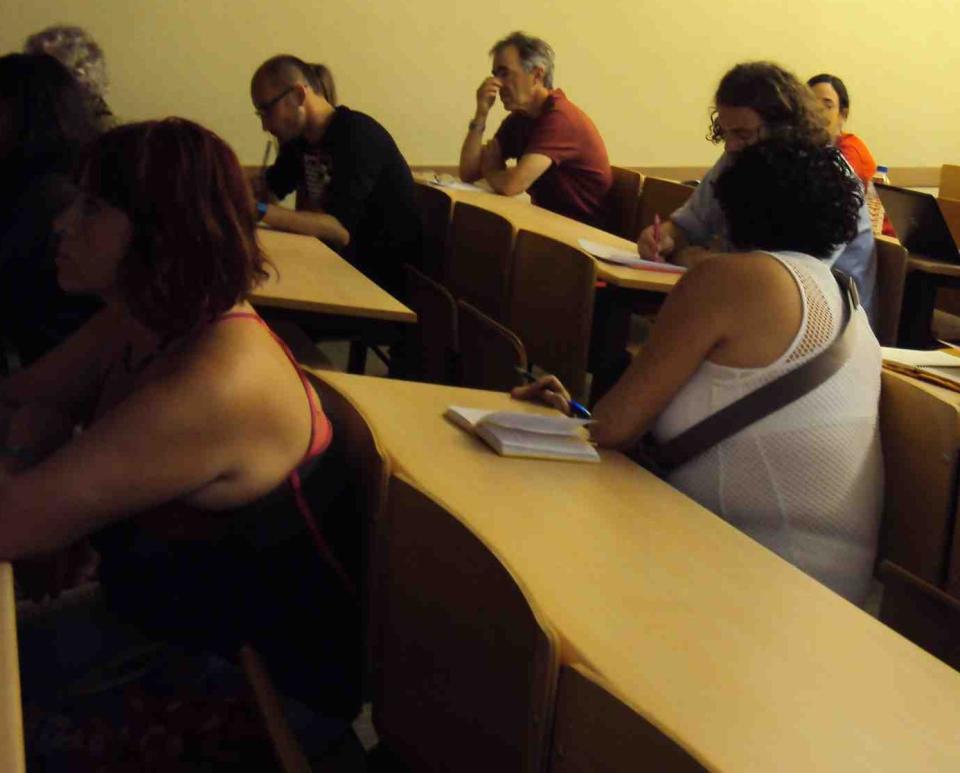 "Thanks for the cash and support but let us do activism our way". These are the things that Southern activists sometimes whisper to each other at international conferences, but never really say out loud. And here was a HIVOS Panel on the first day at the VIII International Association for the Study of Sexuality, Culture and Society Conference (IASSCS) about Sexuality Rights Activism in the Middle East where panellists were saying just this. And they made a convincing case for it.
Rauda Marcos who founded Aswat in Palestine, Madjian Al Jazerah the entrepreneur from Jordan and Mohammed Abd El Halim a community organiser from Palestine, talked about Mantiqitna ("our region") referring to a new network of sexuality rights activists in the Arab region.
The panel focused on how activism can be relevant to communities in this region based on local situations and contexts. Using a familiar language, evolving words for genders, sexualities, practices and identities that are not direct translations from elsewhere, and above all finding safe and secure ways of networking and support are significant in Mantqitna.
I found myself marveling at how clear this panel was in stating that "coming out" and naming identities publicly were specific trajectories of queer activism that are "Western" and are not necessary or relevant in the Arab region. "'Underground' is a strategy" said Rauda, "it is not about fear". Being queer is not separate from having cultural, spiritual and political rootedness and all of these identities have resonance together. For example, the State of Israel's tendency to 'pinkwash' – suggesting that Palestinian queer people are victimised, the Islam persecutes queers and that Israel is a safe space for Arab queers – must be met, the panel said, with a clear and critical politics where 'queer' is not considered a more significant identity than being Arab or Muslim. There was some uncomfortable shifting around in the room. There were Northern donors and activists who seemed to resist this direct challenge to the ways in which politics has shaped aid.
A sparkling presentation from this panel was by entrepreneur and activist Madian Al Jazerah who told his amazing story of moving between the US and the Arab region, eventually settling in Amman because Jordan has no specific laws criminalizing homosexuality. Al Jazerah ("I've got nothing to do with the news channel!") set up the first internet cafe in the Arab region and has a string of bookshops, cafes, bars, restaurants and shops, the first and most well known being the Books @ Cafe.
He spoke of 'preferred activism' that involves setting up businesses that employ queer people (amongst others, including women) in need of work and jobs to support themselves because they've had to flee their homes for being different. "Most of all, people want a sense of pride and a sense of self; they don't want handouts" he said. His businesses allow him to financially support a number of queer people from across the region – many now make their way to Amman because they know they won't be turned away by Madian.
What did Mantiqitna activists think of the Gay Girl in Damascus Blog hoax? There was anger, mostly, at the misplaced support this indicated, as if "us poor Arab queers need liberating by a White Man". The panel felt it was a deeply unfortunate incident that now put pressure on local queer people to come out and challenge what this hoax was about. "He really had no idea of what it's like here. Just let us do our activism our way".
Photo by Sonia Correa: IASSCS, July 9, 2011